Lately I am loving these:
Old Navy Vintage Tees: So soft, wash well and affordable!
Pink Lady, Honey Crisp and Pink Crisp Apples - just got a couple bags at Aldi and can't wait to buy them right off the tree in Michigan - woot!
Roc night cream and Olay ProX age repair lotion. Found these creams on clearance at target and I'm loving them. They won in some of the categories that Good Housekeeping tested for the magazine so I was excited I found them on the cheap!
Seventh Generation Dishwasher Pacs: I have a crappy dishwasher and I have to flip it ahead at a certain point when it gets stuck on a cycle.....long story short, most soaps either don't clean everything well or they leave residue of some kind behind. These on the other hand I feel safer using and clean my dishes very well!
A win-win.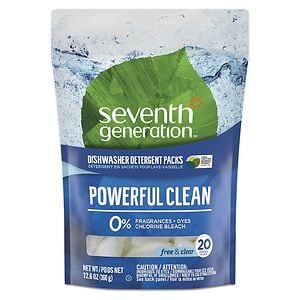 Wunderbars by Cadbury - the best candybar I have ever had. They are from Canada and my aunt brought me back four. They make me want to move to Canada......
Huggies Natural Care wipes - triple clean 1120 in a box. Get a great deal on these at Costco and they are seriously thick so I feel like I use 3 times as many of the thinner wipes to get the job done on my kiddos. Plus I use them for quick cleaning and a lot of hand wiping as well. They are great.
Trader Joe's Chai Mix (which now apparently comes in Pumpkin spice and salted carmel - YUM!) A good way to welcome fall :)
Costco's mini pizzas in the frozen aisle that I can microwave for the kiddos. And they are actually good. Our lunches always seem to be rushed so I'm thankful to have a quick option especially that Lucy likes.

Local Lovelies:
Wear & Share in Wheaton - Always find things I am needing for the kiddos in here. Good quality used items, in good condition and at a good price. The owner is awesome and the so is the store!
Swap Shop in Glen Ellyn - I mostly browse but have gotten some boots and sperrys there. Higher end consignment clothes, shoes and purses.
Gather & Collect in Glen Ellyn - Vintage everything & reasonable too. You could spend hours just looking at all the things tucked into each corner in there!