I recently read
this blog on Lipstick
and got me thinking about shades I like and shades I'd like to try. So here are my ramblings on it. Do any of you have a staple lipstick or lipgloss color that you love?? I'd love to hear the brand/color or any other suggestions! I'm always looking for a color that I love and I have a hard time doing so!
Pioneer Woman said she loved this color and that it works on everyone's skin tone so I tried it and I do love it. It's more matte but not too dry.
Totally Toffee (Maybelline)
PW also recommended this shade at a later date and I haven't tried it yet - might be a little brown for me?
Toffee Tango (Maybelline)
Nearly There (Maybelline) - Saw this on a model in a magazine and loved it but when I looked at it in the store it looked too shimmery and I'd prefer matte color. I think the color is just right for me though, so I will continue to look... :)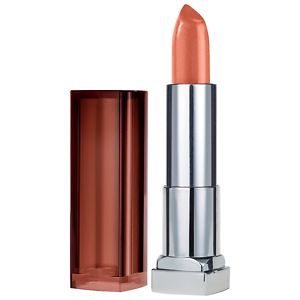 Here's a Loreal Colour Rich shade I just found in my stash of clearance buys (love walgreens clearance makeup, target too sometimes) - and reallly like it!
When I saw this photo online after the Emmy's, I loved Sofia's lip color - see below for the colors - unfortunately the color is a mixture of 3 things - so guess it's not one perfect shade I can buy....
But maybe I'd start with the cover girl lip stick in Captivate and see how that is without the liner and gloss in those exact colors and use a gloss that I have already?
"We looked them all over and tried three different shades before finding the perfect one. I wanted the lip to look like caramel, so I added a little gloss. I filled in Sofia's lips with
LipPerfection Lip Color in Captivate
, and then went back over the edge of the lips with
LipPerfection Lip Liner in Smoky
to fill them out and keep her lipstick in place. I topped it all off with
Queen Collection Lip Gloss in Sugar and Spice
just in the center of the lips."
**Update - I bought this at walmart and really like it. It may be a bit dark for me - possibly better when I'm tan but also think it's a good fall shade and might look better if I'm wearing fall colors :)
Also - a few years ago when a really nude lip was popular I remember reading that Victoria Beckham puts foundation on her lips lightly and then puts clear gloss over it. Interesting...
I love reading tips people have so please if you have any color suggestions or tips you use, comment away!